Saving the World, One Cup at a Time (August 2023)
KeepCup has taken us on the journey, but there is still a lot to do
It started in a Melbourne cafe with a simple idea: keep it and use it again.
Founded in Melbourne in 2009 KeepCup is an iconic Australian product that has defined its category globally with its products being used by consumers across 75 countries.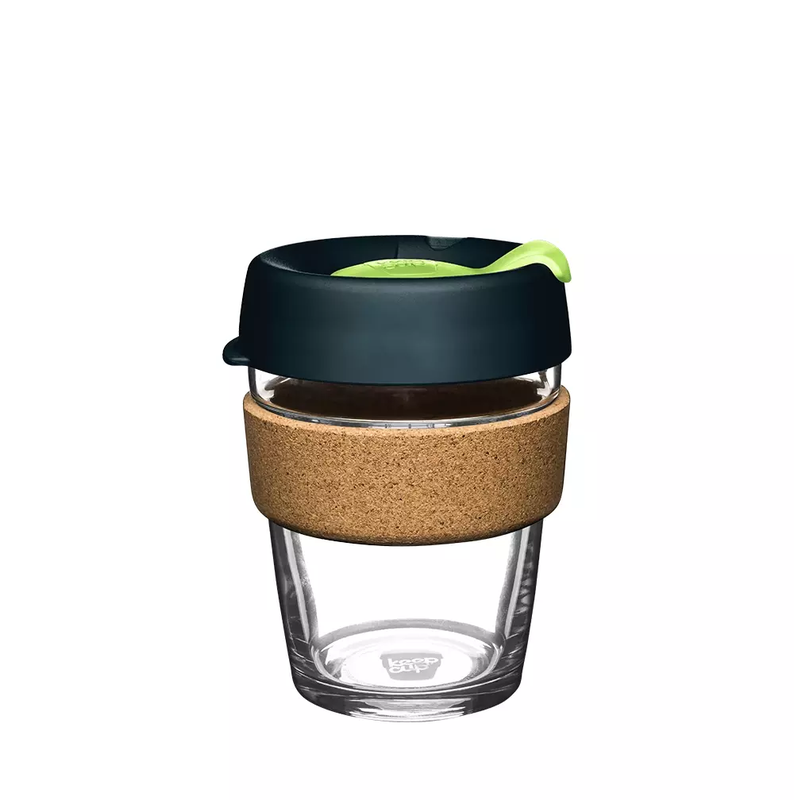 Since its founding, KeepCup's corporate goal has not changed, it seeks to drive behaviour change from discard to reuse – to change the status quo. This means replacing disposable coffee cups that damage the environment with environmentally friendly cups.
This year, KeepCup tasked Evolved Thinking with undertaking strategic research with trade channels and consumers to determine how reusable cup usage has changed since COVID. Our goal was to provide KeepCup with insights to maintain the momentum of Australian reusable cup usage and continue its market success.
Here's what we found…
Australians love their coffee, and the addressable market is enormous - 13.9 million Australians are take-away coffee drinkers and 50% of these use a reusable cup. Equally, this means the potential benefits of reusable cups is equally as large.


KeepCup is truly an Australian icon – Around one in five of Australians own a KeepCup – that's almost 3.9 million households with a KeepCup at home.
We also found that post Covid, habits have indeed changed. Many Australians still use disposable cups because they believe disposable cups are recyclable. The problem is, they are not:
Paper-based cups are usually lined with a membrane of polyethylene (plastic) to make them waterproof, but it means they are not recyclable alongside paper or cardboard, or biodegradable[1].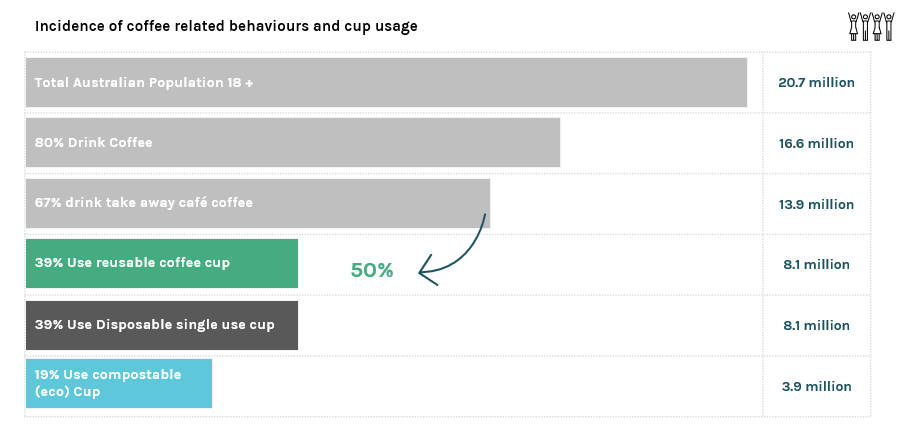 Younger Australians are consuming more coffee, but they have a lower incidence of reusable cup ownership.
68% of those that only use disposable cups believe in reducing plastic use and 57% believe in reducing pollution.
61% said they would place the cup including the body with its plastic lining, in the recycling bin.


"The recycling bin because it's made of recyclable materials which isn't as bad to the environment but still not super eco-friendly compared to other things."
"KeepCup is my go-to choice when it comes to reusable coffee cups due to its strong emphasis on sustainability and environmental consciousness. With their well-designed and functional cups, I can enjoy my coffee guilt-free, knowing that I am reducing waste and minimizing my environmental impact."
"KeepCup is a good design coffee cup. It is durable and sustainable, and it is easy to hold. The cup is well made and it is Australian owned. The cup can be recycled and I enjoy using this brand of coffee cup."
"It's the only brand I've ever used and it's never let me down before.
Clearly there is still a huge job to do but also equally, a massive opportunity. The findings from our research are being used to develop and refine KeepCup's market strategy, ensuring it continues to be the brand of choice and helps us enjoy coffee without degrading the natural environment.
[1] https://www.choice.com.au/food-and-drink/drinks/tea-and-coffee/articles/are-takeaway-coffee-cups-recyclable