The Evolved and Alchemy Partnership
Evolved Thinking & Alchemy Research & Insights bring quantitative & qualitative research expertise into a single unified capability
A partnership where qualitative research meets cutting edge thinking and technology to deliver deep and rich insights into human behaviour and consumer's interactions with brands
Unraveling

the complex layers of human behaviour
Alchemy is a specialist in consumer research and focuses on the aspects of human behaviour that help explain who we are and why we do what we do. It's our 30 years of studying human behaviour through qualitative research that helps us do this.
We've learnt what matters most about people, honed our interviewing skills over thousands of interviews, and built a toolbox of techniques that we know works.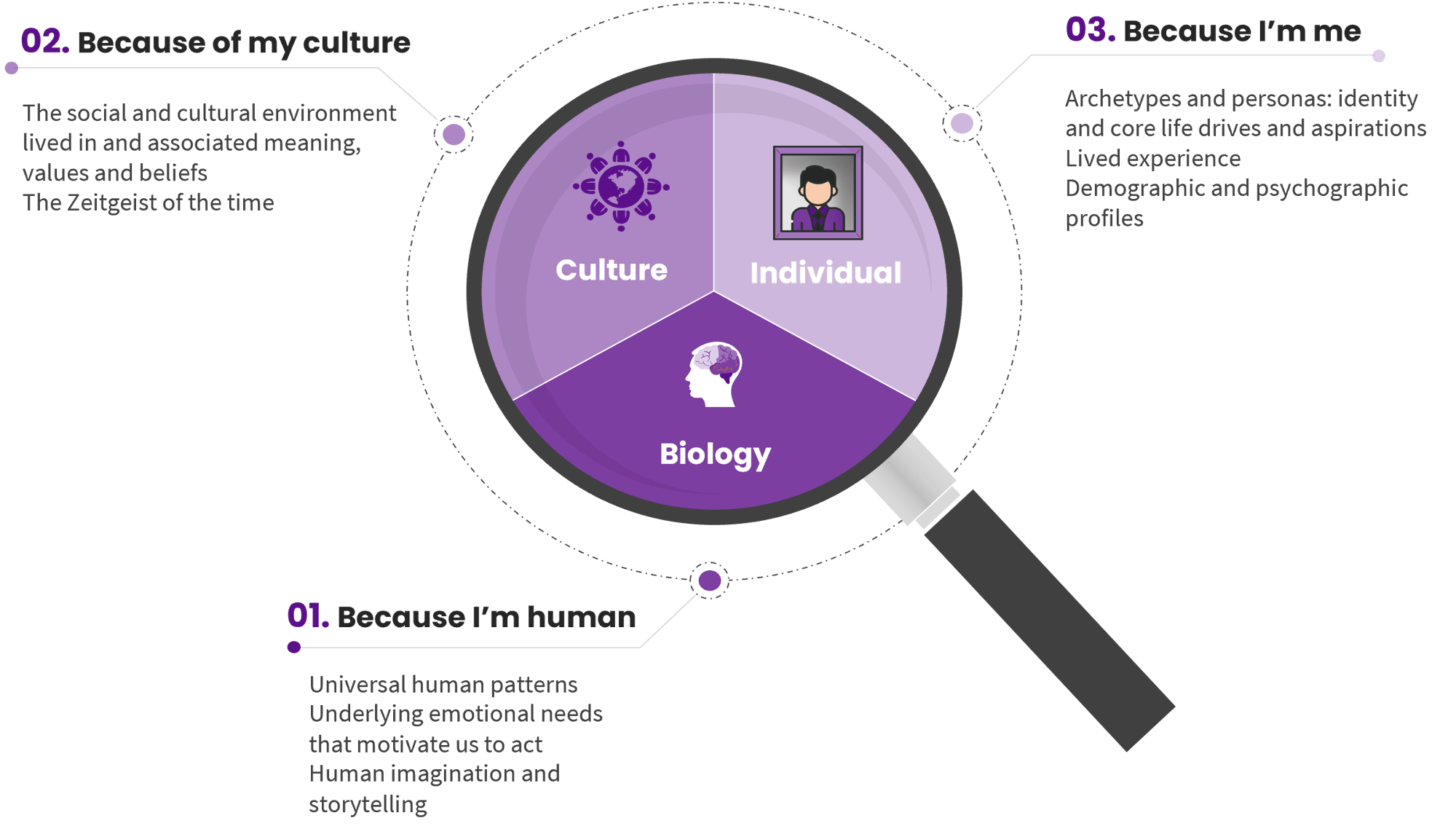 Alchemy and Evolved Thinking

- Qualitative Research
Combining Evolved Thinking and Alchemy expertise when you need deeper understanding.
How does Evolved Thinking work with

Alchemy

?
Evolved and Alchemy have partnered up for numerous integrative studies that include both qualitative and quantitative research stages.
Creating profiles on customer personas and their emotional needs for sales targeting and approach.
The brand was losing volume and value share and was in danger of losing its mainstream status. Barastoc wanted to better understand horsewomen and how they could engage and connect with the target audience to help bring them back to the brand. See Alchemy for the successful outcome!